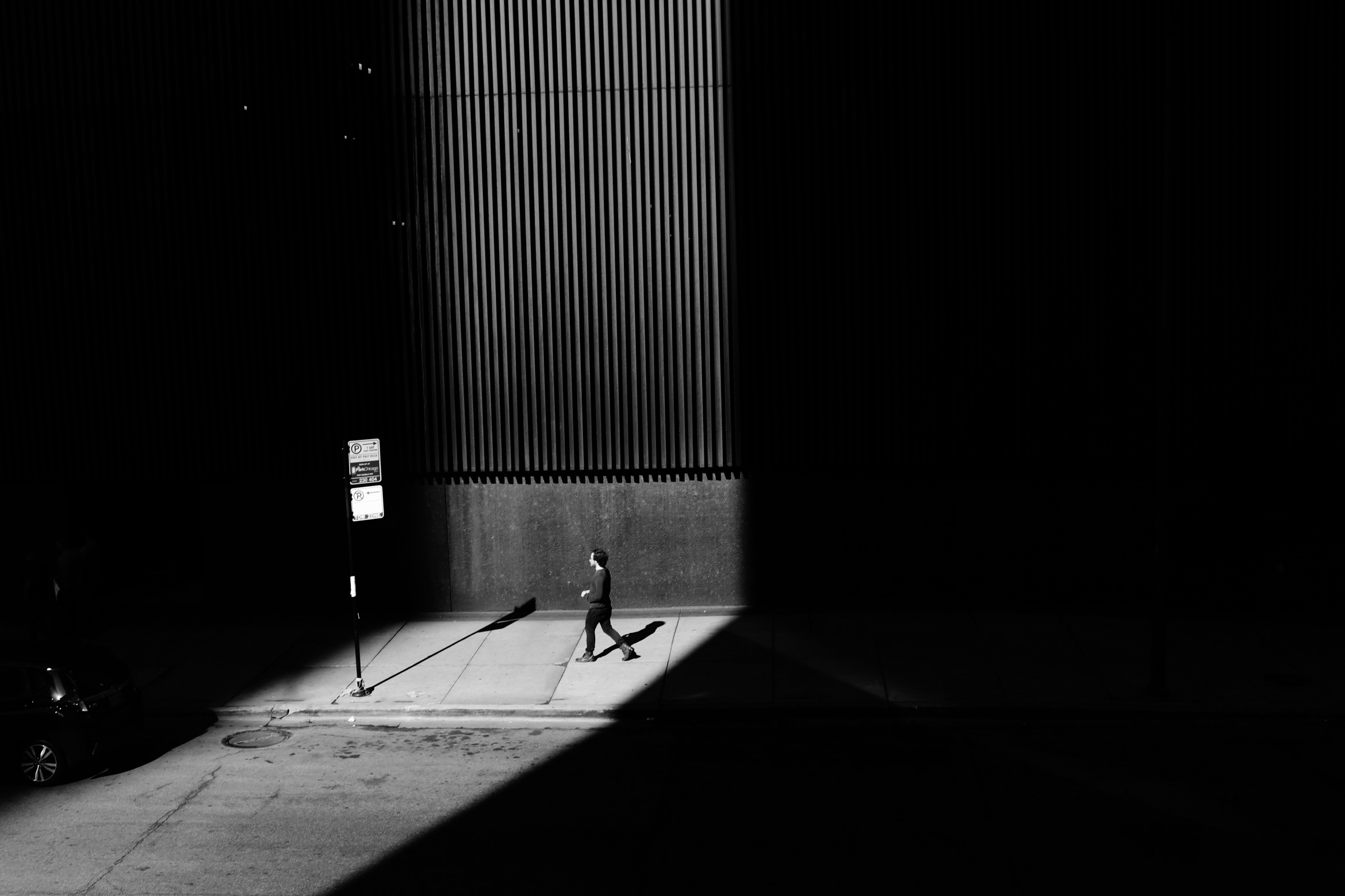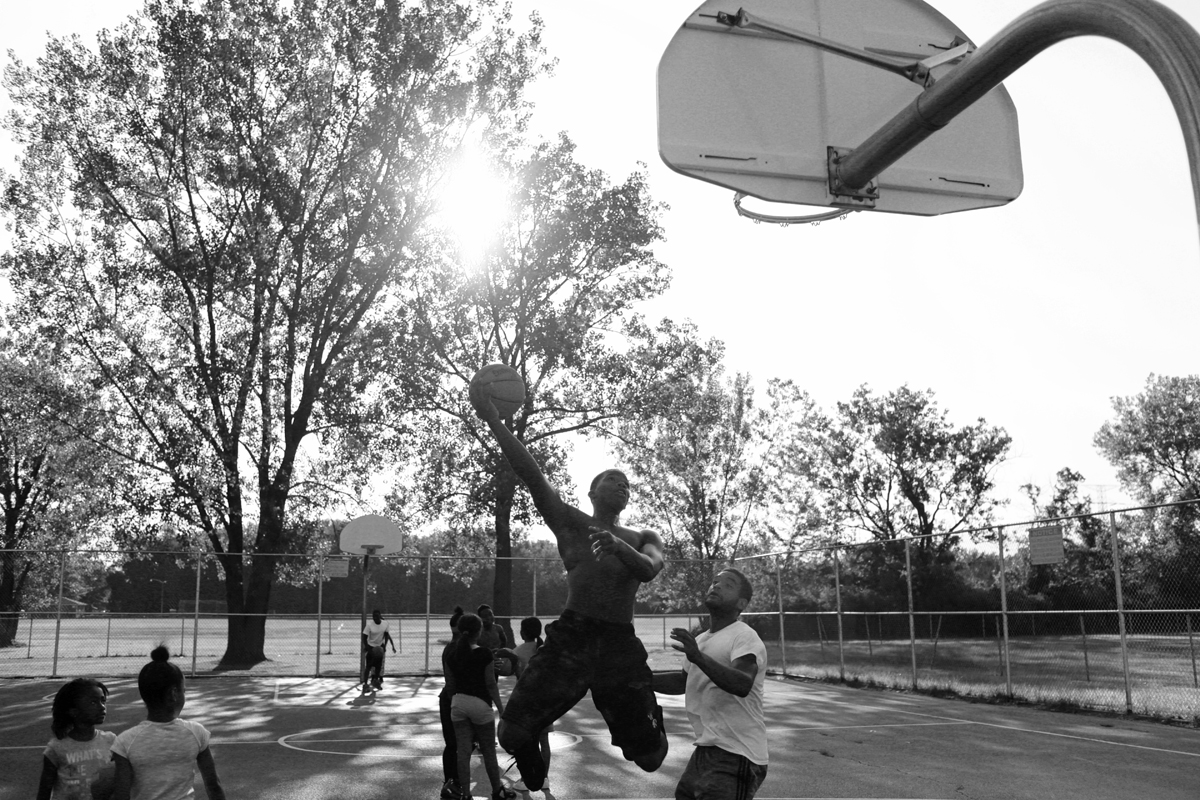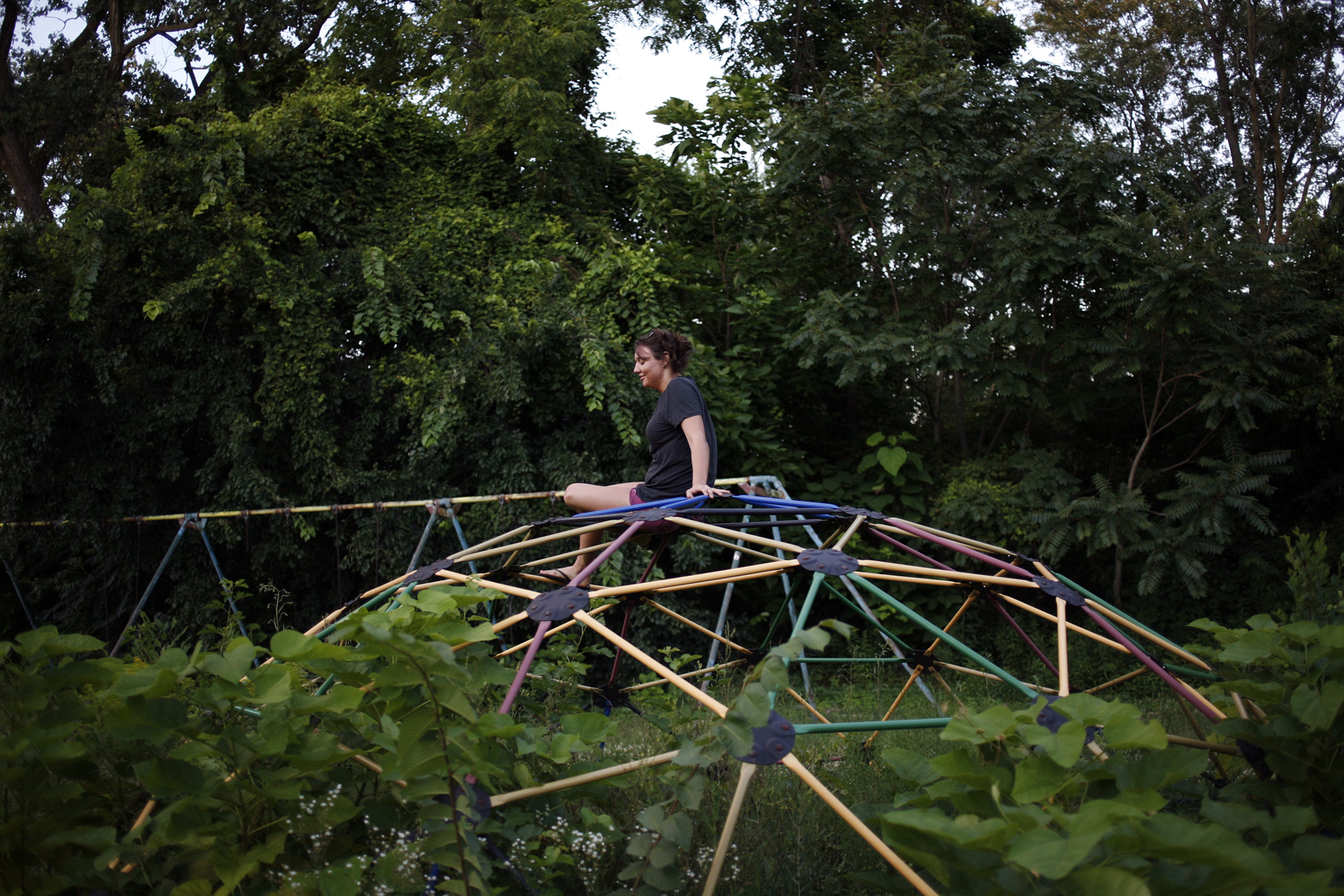 Alice watches the 2017 solar eclipse in amazement at Daley Plaza in downtown Chicago on August 21, 2017. It was the first time she had experienced or seen anything like the eclipse.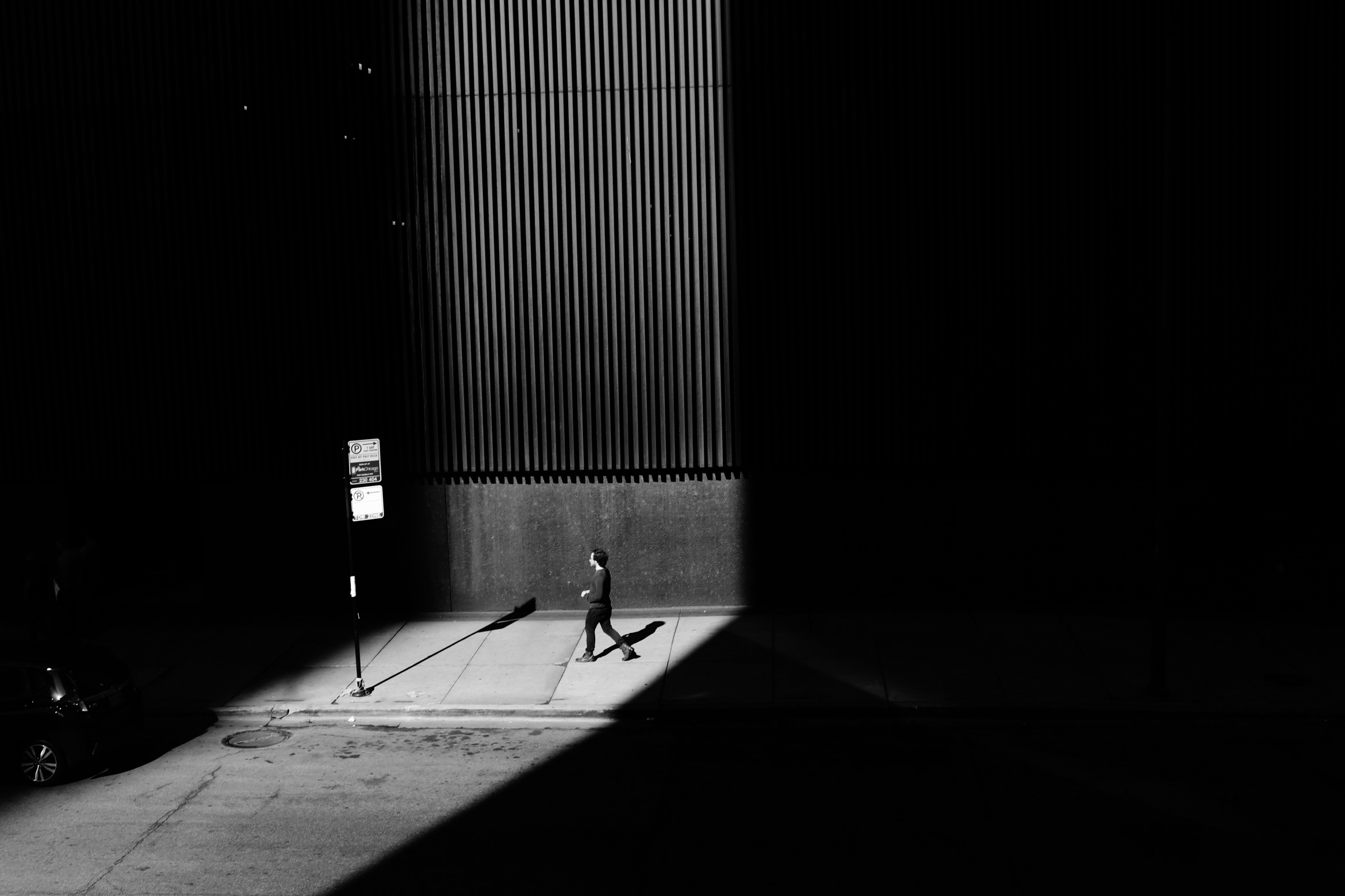 A man walks through a shaft of light on an unseasonably warm day in February 2017 in downtown Chicago.
A woman named Valarie becomes emotional as she is about to be baptized by being submerged in Lake Michigan near North Ave. Beach by members of the Moody Baptist Church on August 27, 2017 in Chicago.
Addison Keller, 4, runs through the water fountain at a playground in the Edgewater neighborhood of Chicago to cool off after running around on a humid summer evening in early August.
Sousaphones Against Hate band members play music during a protest outside of the Trump Tower on inauguration night, January 20, 2017 in Chicago.
A girl is caught picking her nose before the start of the Fourth of July Bike Parade in Pemberville, Ohio. The kids spent the morning decorating their bikes in red, white and blue before going for a ride around town, which ended with Popsicles and juice boxes.
Roberto Almodovar hugs his aunts, Mary Rodriguez, left, and Gladys Ramirez, right, after being released from custody after more than 20 years in prison at the Cook County Jail on April 14, 2017 in Chicago. Almodovar was framed for a double homicide by a Chicago police detective in 1994. (For the Chicago Tribune)
Litzy Blazys, center, waits while her dress is fluffed by her mother, Elizabeth, left, and her cousin, before the start of her Quinceanera ceremony at the Shrine of Our Lady of Guadalupe in Des Plaines, IL.
The Springfield Blue Devils cheerleaders preform on the sidelines during a football game in Holland, OH.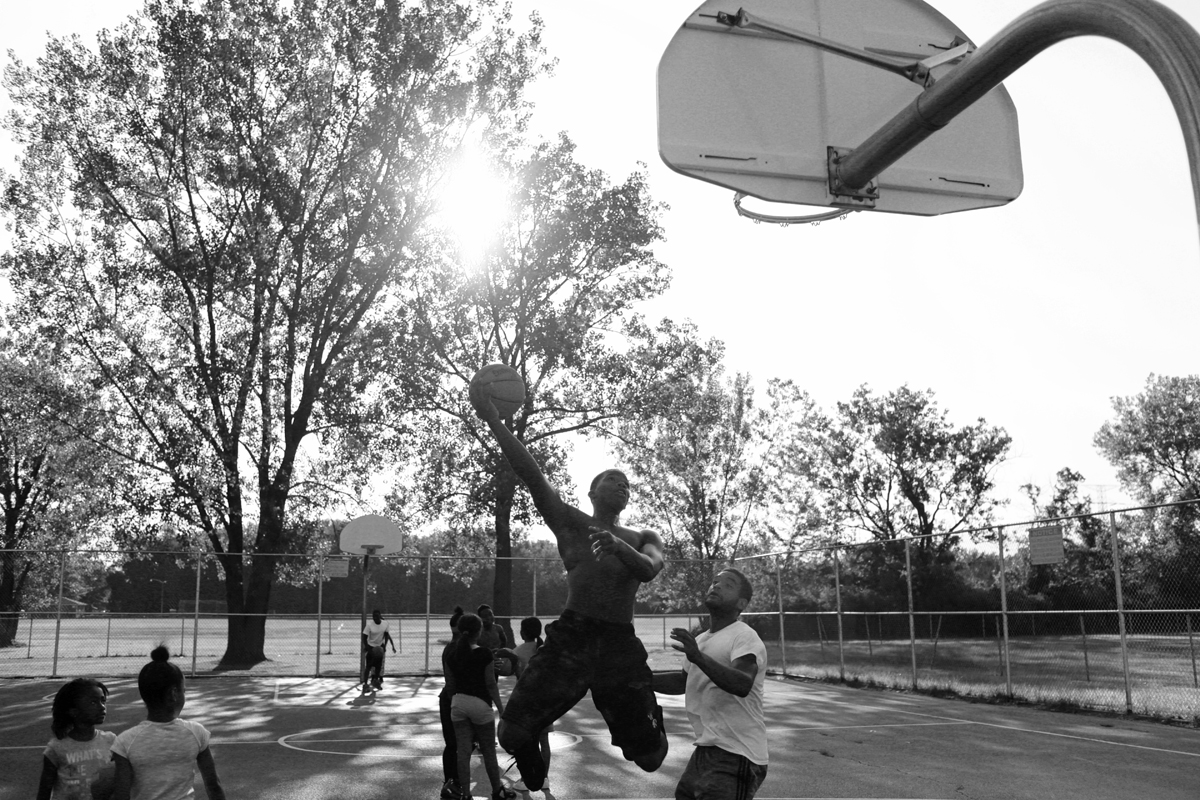 Kids are seen playing a pick-up game of basketball at one of the only parks in Dolton, a south suburb of the city of Chicago, on a summer evening in August 2016.
Black Lives Matter protesters are seen in Federal Plaza during a sit-in on July 11, 2016 in Chicago.
Brett Flowers throws a crab cage into the marsh on Hilton Head Island at sunset in May 2016 while on vacation with his family.
John Motter's reflection is seen in his combine while he harvests his soybean fields in Hancock County, OH.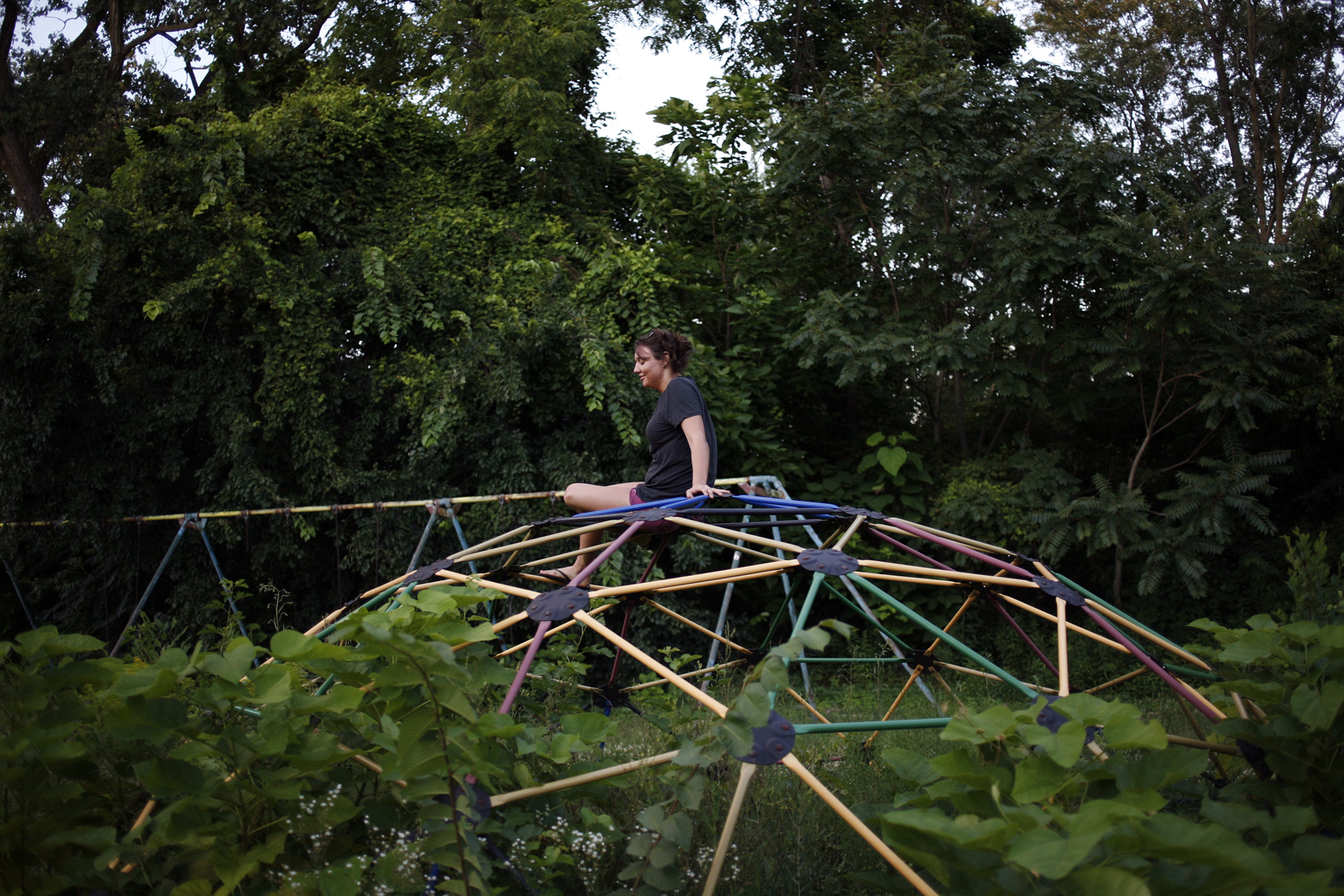 Brittany Pingle is seen sitting on playground equipment at the abandoned Waterville Elementary School in Waterville, OH.
Joe carries garlic to the washing station at his organic farm, Blue Island Organic Sustainable Farm, in Blue Island, IL.
Protesters march on the streets of downtown Chicago demanding that the mayor, Rahm Emanuel, resign after the death of Laquan McDonald, a black teenager who was shot in the back 16 times by a Chicago Police officer in 2014.
University of Illinois at Chicago Army ROTC cadets take a break in between training exercises at the Illinois Army National Guard Training Site in Marseilles, IL.